▼ About

"If You Can't Hold Yourself Together,Why Should I Hold You Now?"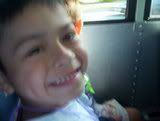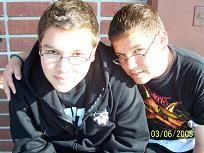 ♥♥My name's claudia.I'm not very open to people I don't know,unless/until I get to know them..I like to meet different people but once any type of drama comes up I tend to clam up or get mad.I'm not a very mysterious person but I do have my secrets.I believe that things happen for a reason..good or bad and of course I have my ways of dealing with them (good and bad as well).I believe that not all things have to be good or bad..you never have to be 100% on something because there's always room for compromise....And if there's no room for compromise then there's always pain..I always seem to find pain from things.I hate when people lie.I also hate when people pretend to care about me..
▼ Details
Username:
chiskip96
Gender:
Female
Ethnicity:
Mexican
Status:
Single
Age:
32
Location:
Pico Rivera, CA
Member Since:
2005-10-31
Last Login:
Jan 15, 2019 6:57 pm
Page Hits:
525
Forum Post:
0
▼ Interest
Favorite Music:
My Heroes!!
<3 JB
<3 Jacob
<3 Brendaaaa
Underoath!!!!
Favorite Movies:
The Boondock Saints....

One of my favorites!!