My sis and I chillin @ Opium
Post/View Comments (0)
Pic 1
Pic 2
Pic 3
Pic 4
Pic 5
Pic 6
Pic 7
Pic 8
Pic 9
Pic 10
Pic 11
Pic 12
▼ About
HOLA AMIGOS...MIX N' MINGLE ENT IS PROUD TO SERVE LOS ANGELES AND SURROUNDING AREAS WITH SOME OF THE BEST PARTIES AND ENT SERVICES AROUND.

CLICK ON FLYER TO ENLARGE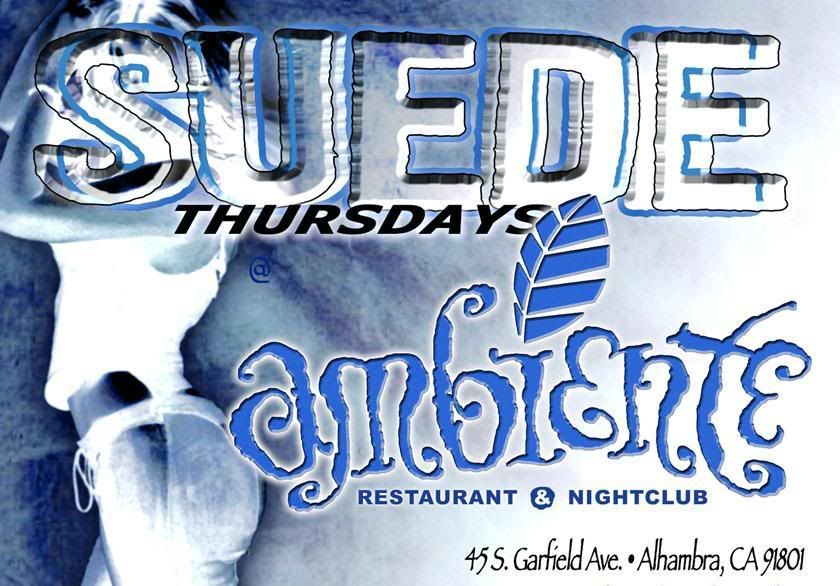 THURSDAY NIGHTS THE SEXIEST PEOPLE IN L.A., GET TOGETHER AND ENJOY SOME OF THE GREATEST SOUNDS EVER PLAYED. SUEDE SPINS THE BEST 80z, INDIE, ELECTRO, HIP HOP, GROOVE AND TOP 40. 2 ROOMS, 2 BARS, AND A STYLISH "RAIN DROP FREE" FIRESIDE PATIO. SUEDE IS HOSTED EVERY THURSDAY @ AMBIENTE IN ALHAMBRA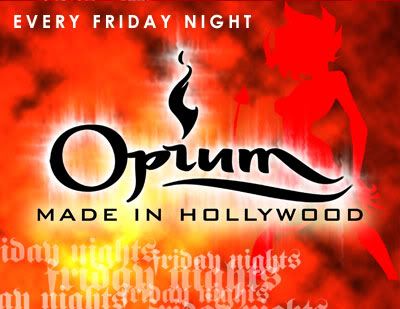 FRIDAY NIGHTS COME AND PARTY WITH US @ THE HOTTEST HOLLYWOOD NIGHT CLUB "OPIUM", LOCATED INSIDE THE SINFUL FORBIDDEN CITY, HOLLYWOOD (JUST NORTH OF HOLLYWOOD BLVD ON VINE). OPIUM BRINGS YOU 3 ROOMS OF THE BEST HOUSE, 8Oz/GLAM ROCK, AND HIP HOP AROUND; 5 BARS AND THE BEST OUTDOOR PATIO FOR ALL YOUR PARTY DESIRES.





SATURDAY NIGHTS COME EXPERIENCE THE SOLUTION TO OVERATED NIGHTCLUBS. ENJOY A STYLISH DECOR, CLASSY SETUP AND EXQUISITE DRINKS AROUND L.A.'s HOTTEST CROWDS. THE SPINS YOUR FAVORITE 80z, INDIE, ELECTRO, HIP HOP, AND GROOVE CLASSICS. THE DEN FEATURES TWO ROOMS, 3 BARS, AND A UNIQUE PATIO. THE DEN, TAKES PLACE @ THE FAMOUS DERBY ON THE CORNER OF HILLHURST AND LOS FELIZ





TO GET ON ONE OF OUR GUESTLISTS EMAIL YOUR FIRST AND LAST NAME PLUS # OF GUESTS AND VENUE YOU WISH TO ATTEND TO:
guestlist@mixnminglela.com
OR CALL: (213) 864-5947

TO RECEIVE A NEWSLETTER WITH ANNOUNCEMENTS OF OUR EVENTS LOGIN TO OUR WEBSITE @ www.mixnminglela.com AND SUBSCRIBE TO OUR MAILING LIST.

ASPIRING DJ'S, BANDS, MODELS, DANCERS...IF YOU ARE INTERESTED IN HIRING A MANAGER, MIX N' MINGLE ENT CAN GET YOU STARTED!!! CONTACT: management@mixnminglela.com

IF ANYONE WOULD LIKE TO MAKE MONEY WHILE THEY ARE OUT N ABOUT, LEMME KNOW, WE ARE ALWAYS LOOKING FOR SOME COOL STREET PROMOTERS.

THANX FOR YOUR SUPPORT!
▼ Details
Username:
mnm_ent
Gender:
Male
Ethnicity:
South American
Status:
Single
Age:
42
Location:
Los Angeles, CA
Member Since:
2005-02-28
Last Login:
May 17, 2018 1:24 pm
Page Hits:
236
Forum Post:
11 Find all posts
Messengers:
Members only